Guarantee Quality And Fit
We guarantee every part to fit exactly as the original. Before any parts leave our warehouse, they go through Quality Control and are checked for workmanship, material and fit.
Every parts are guaranteed to equal or exceed the performance specifications of the original part it replaces.
Every parts are guaranteed one year's manufacturing defects. This does not cover normal wear and tear, or mishandling during transport or storage.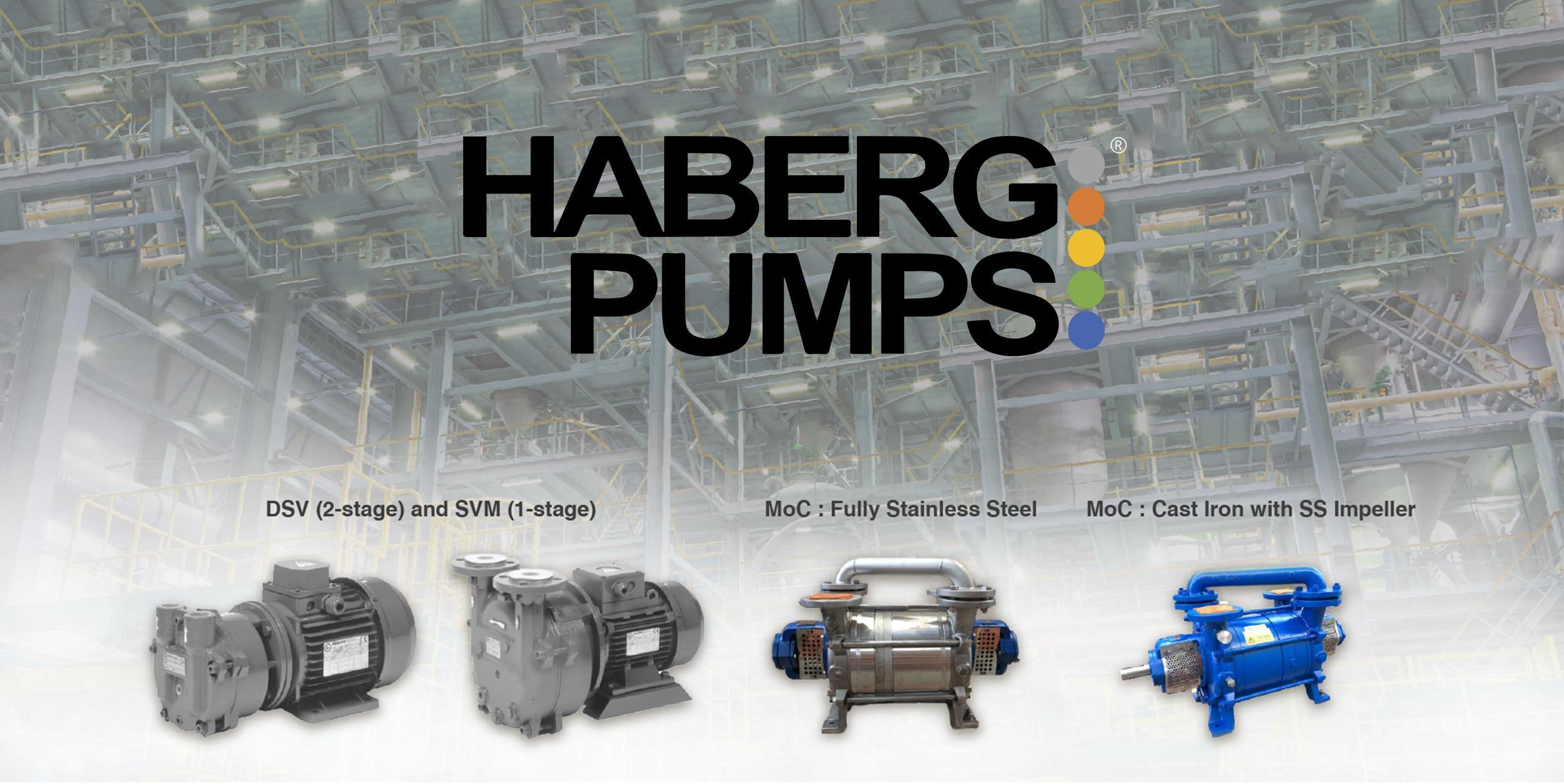 We carry pump parts in-stock and ready at our KL – HQ for immediate collection to your urgent needs or ship to any Asian region within days.
No need to wait for production and shipping, down-time is a thing of the past!
Special Urgent Courier can be arranged to keep your plant running.
With HABERG® PUMPS, the only down-time you'll have is the time wasted hesitating to place an order with us. So what are you waiting for, make your order today!
What is the most suitable liquid for our pumps?
Typically any liquid can be used as long as it's in water form (most frequent)
Hydrocarbon oil- Solvents/ Synthetic oil/ Silicone fluid/ Glycol
What liquid to select is best?
• Positive displacement
• Wet process
• Isothermal compression
• Vacuum down to approx 33 mbar abs
• Capacity up to 30.000 m3/h
• No lubrication required
• High reliability (low speed)
Our Promises to our Customers
An alternative to OEM pumps and parts
Reliable quality to match or exceed expectations
To support industries need for ready-stocks availability.
All pump units are tested for performance and provided with certification
Don't take our word for it – here's what our clients say:
Pharmaceutical company in Thailand
Sunny has been attentive to my specifications and the replacement was smooth sailing.
Oil processing plant, Malaysia
The project management by Haberg team is meticulous, keep up the good work
Food manufacturer, Indonesia
The replacement for spare part was prompt.
Contact us!
Just a phone call away.
We treat customer with utmost care, Haberg Pumps Asia provides you best solutions be it new project or replacement!
Lot 13&15 Jalan Pemberita
U1/49 Temasya Industrial Park 40150 Shah Alam, Malaysia